Who doesn't love a good bowl of cereal? We all have our favorite, right? Remember the one you always wanted your mom or dad to buy you, but didn't (Count Chocula!!!)? Here are some fun, REAL, cereals from the past: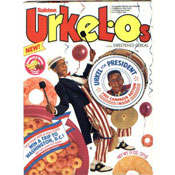 This is NOT a joke. Urkel-os from 1991. Seriously? Urkel for president? What were we thinking 1991?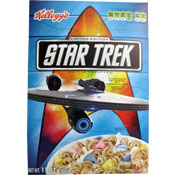 What year do you think this cereal debuted? Answer at the bottom...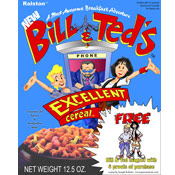 Oh yes, very EXCELLENT! Circa 1990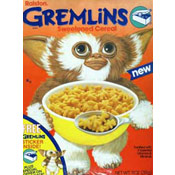 What says 1984 better than Gremlins Cereal?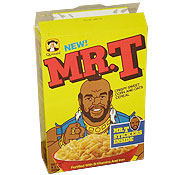 "I do FOOL!" says Mr. T, also 1984
For more cereal fun check out
The Cereal Project
. They are attempting to catalogue every cereal America every cereal we were crazy enough to buy in America.